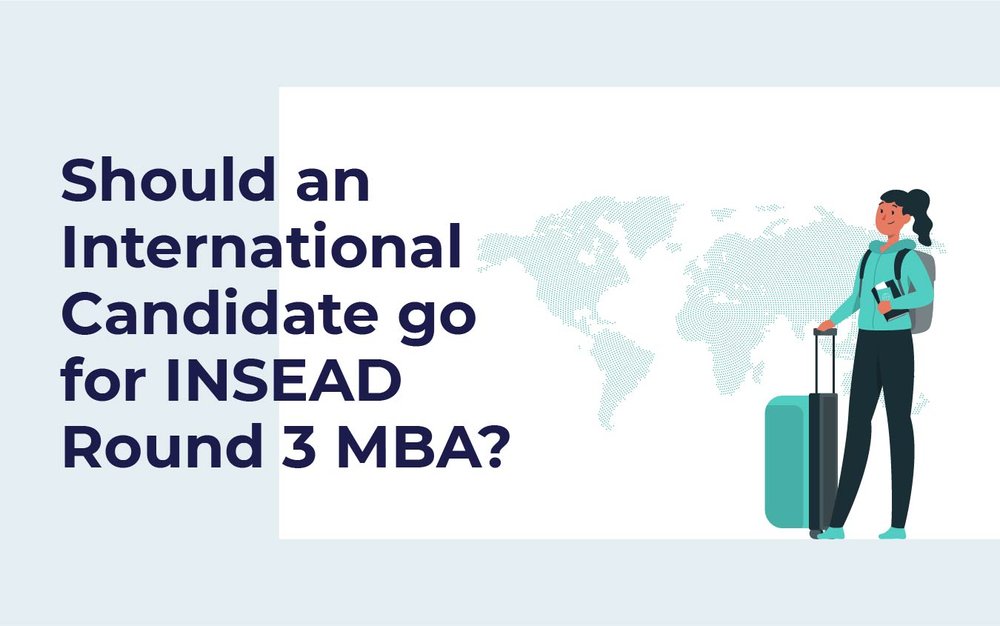 Round 3 deadlines are almost upon us for INSEAD Jan intake. The final rounds are the greatest uncertainty of the application process, and top MBA programs have it for a purpose. They mostly accept exceptional students who bring something unique to the incoming cohort.
There are several different perspectives on whether it is wise to apply to business school during the last Rounds (the time between April and May—and the year's final application round). This article will address whether you as an international candidate should apply for INSEAD Round 3 and how to strategize your MBA application for the third round to maximize your chances.
INSEAD has a greater R3 acceptance rate than its counterparts in the United States. In reality, INSEAD has four rounds, while other European schools can have up to five or six. Although you might still qualify for assistance, keep in mind that there are fewer scholarships or funding opportunities available in the third and fourth rounds.
What Does applying in Round 3 seem like?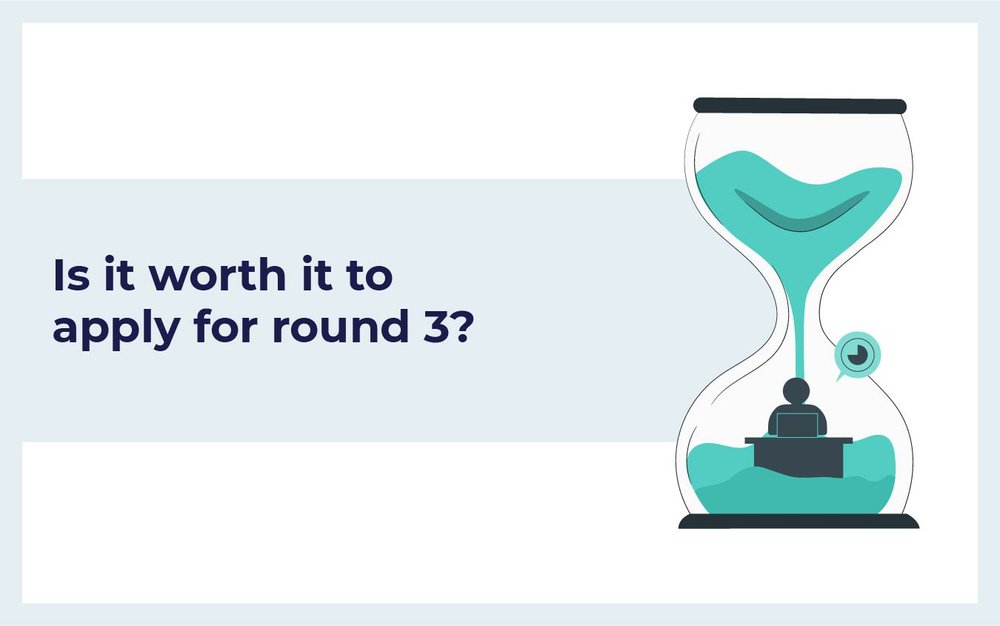 If you are applying in the third round, there is going to be a lot of pressure on you because that's just going to be the last opportunity for international candidates (as the competition is super tough for them to even consider round 4) to get a spot in the class until the next application cycle, which could be six months from the date you're considering submitting your application. So, just don't add that unnecessary pressure to yourself by waiting until the very last round. Also, make sure that you have a complete application before submitting it. You don't want just to flat out be rejected because you didn't have all of the pieces of your resume or your essays together in your MBA application packet.
What does INSEAD say about competitiveness and choosing the round to apply?
"Since the approval ratio is the same for all rounds, each round is similarly competitive. We reserve more spaces in rounds one, two, and three than in rounds four. Thus we get more applications in rounds one, two, and three than in rounds four. When deciding which round to apply for, the most critical thing is to devote enough time and thought to your submission to correctly reflect your strengths and talents. However, if scholarships are a priority for you or if you need more time to move to your starting campus, we advise you to apply in round 1 or 2."
Therefore, Round 3 of INSEAD is absolutely safe for applicants who do not want to defer their MBA for another year and can arrange finance without a scholarship.
INSEAD Round 3 Deadline (August 2022 intake): January 06, 2022
What problems does an international candidate face in Round 3?
On the one hand, many programs have already chosen the bulk of their class by the time April rolls around, so the chances of admissions for international candidates, especially Indians, are weighted against them. On the other hand, applying at the end of the period works for certain people, because if you don't even try, you'll have to defer business school by a whole year. And Round 3 is undoubtedly a good choice if you don't want to defer by a whole year because INSEAD has four rounds, and this makes applying to round 3 safer for you.
So, which route is best for you? If you're debating whether to go for Round 3 or wait until next fall, weigh the following considerations before deciding how to continue with your top choice b-school.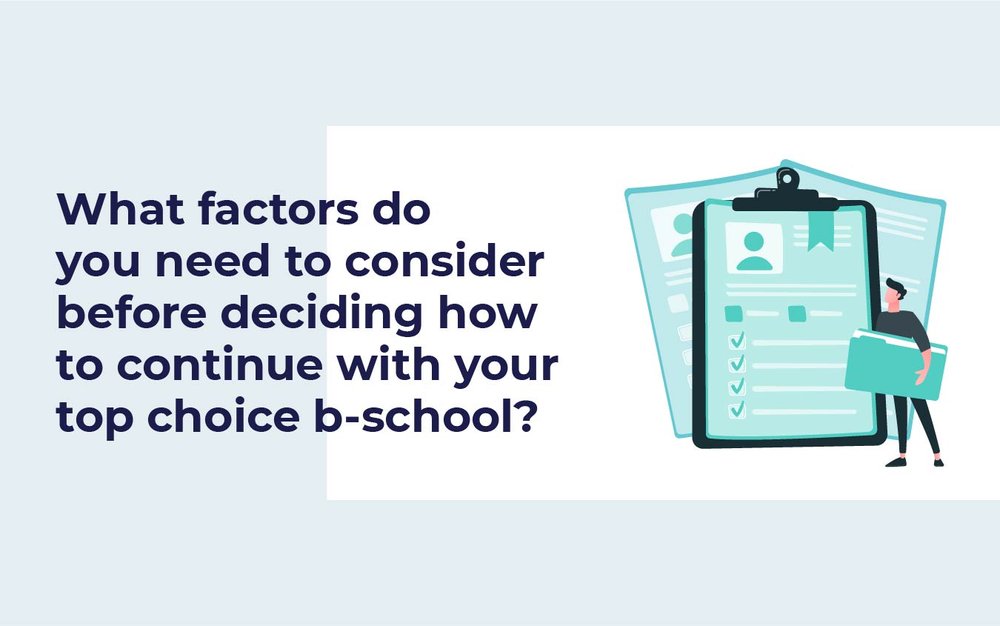 1) Familiar Profile:
Some profiles, for example, management consultants based in Europe or Indian IT experts, flood the INSEAD admissions office by the hundreds. There are no hard and quick quotas at INSEAD, and they do want to build a diverse class so that competitiveness can be more challenging for some than for others. If you have an ordinary profile, you must be solid in all aspects of your application, including your academic background, career track record, international experience, and interests and accomplishments outside of work or study. Try to incorporate an unforgettable story into your application to make you stand out in the minds of file readers. It's not unusual for file readers to review applications from applicants with similar profiles simultaneously, so think about what makes yours stand out because if you want adcoms to read your application longer than 15 minutes, you need to add a flavor no other applicant can!.
2) Non- Conventional candidate:
Contrary to popular belief, a unique experience will make you stand out. Schools like INSEAD work hard to create a diverse community, which involves students from various technical backgrounds. A few students come from non-business backgrounds, such as academics, physicians, journalists, and military officers. There have also been musicians and a monk! So, As a non-traditional applicant, you have a better chance in Round 3 than others, but you must show that you have an apparent reason for pursuing the MBA: a vision of what you want to accomplish – and this vision must be convincing and must bring "intentionality" of MBA in your application. The admissions committee must be assured that you have the expertise and motivation to make a major career transition happen. Like all other applicants, you must show that you are a high achiever in your field.
3) Little work experience
INSEAD students have an average of five or six years of work experience, ranging from two to ten years. Also, keep in mind that the duration of work experience is calculated based on how long you would have served at the time you begin the curriculum, not how long you have worked by the time you apply. Suppose you only have two or three years of experience by the time you start. In that case, you will need to work hard in your application to demonstrate that you already have some significant professional accomplishments, that you have interesting experience and perspectives to share with team members who might be farther ahead with their careers than you, and that you have the maturity to fit in well with class-mates.
4) Limited international experience
INSEAD prides itself in the international diversity of its MBA program. However, not everyone at INSEAD has extensive international experience. Many who gain admission without any experience outside their borders are typically from emerging markets (they may not have had the financial means to travel). Still, they can demonstrate the ability to collaborate in an incredibly diverse environment (qualities such as transparency, flexibility, curiosity towards other cultures, interpersonal skills, maturity – all of these elements are required). They have also highlighted the importance of joining such an international community – that it would be very beneficial to their future career plans. If your primary target, past, present, and future, is on your domestic market, then think twice before applying.
5) Lower GMAT Score
The average GMAT at INSEAD is 709, with a range of 600 to 800. INSEAD urges applicants to aim for the 75th percentile in both the verbal and quantitative sections; this breakdown is more important than the overall ranking. If you score less than the 70th percentile on any aspect of the exam, you should have an excellent academic background and/or a profile that the school admires. So, in terms of the GMAT, INSEAD can not be as versatile as other top schools – this is primarily because it is a one-year program, so the pace is high, and the school needs confidence that you have the academic potential to keep up. If your score is on the borderline, consider showing your academic profile with a traditional quant-based course like accounting, math, or finance. This will provide an opportunity to expand your skill range while demonstrating your ability to manage academic rigor.
Read more: INSEAD MBA class profile
How to maximize your chances in Round 3?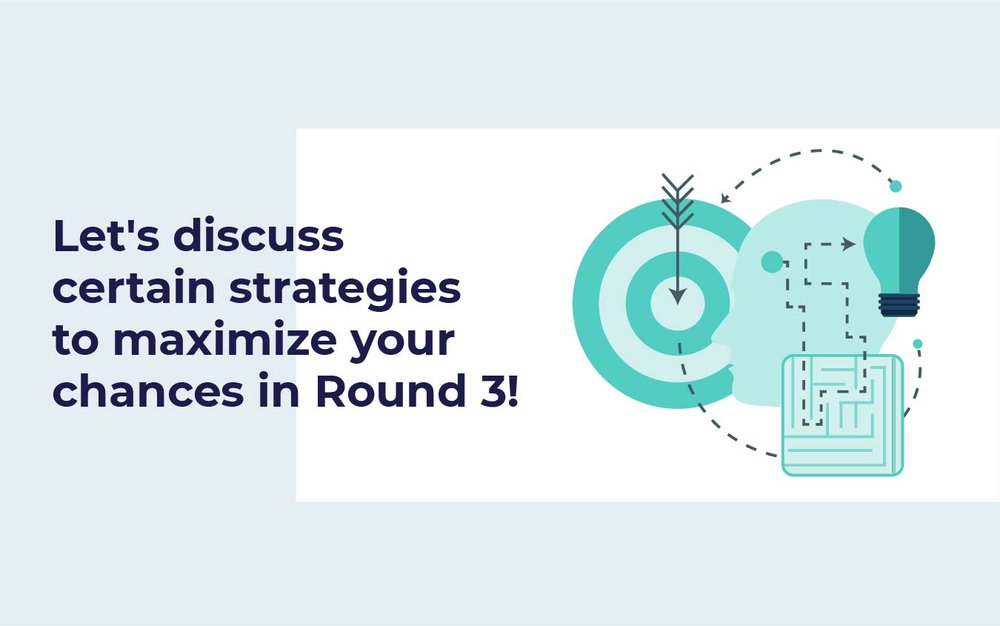 If you are willing to apply to INSEAD in Round 3, the competition for a spot at your preferred school would be much stronger than in previous rounds. As a result, we recommend that you do the following to maximize your chances of success!
1) Don't rush
An essay is written the night before the deadline is easily identified. Given that most programs have very few spots left to fill, you want to make sure you over-perform, which takes time. Make sure you allow enough time to create a well-thought-out Round 3 application. This year we already have seen a lot of waitlists and rejects, and one of the reasons for the same is candidates not being given enough time to understand them and their chances.
2) Network with everyone
Contact everyone and anyone you can think of, including current students, graduates, and admissions committee members. It is essential to learn everything you can about the school and use your contacts to add as much quality to your application as possible. Know the school thoroughly, what it looks for, how you can contribute to its community, and how it can contribute to your personal and professional growth.
3) Visit b-school if you can
If you haven't already had the opportunity to visit the school(s) you're hitting in Round 3, you can plan to do so now (if it is in your means). This is crucial to emphasize that your Round 3 application is not a last-ditch effort but rather a well-thought-out choice reflecting your confidence that their program suits your personal and professional growth needs.
4) Expand your list beyond top schools
If you need to get into an MBA program this year (and reapplying or waiting until Round 1 is not a viable option), you can broaden your list of schools to include schools other than the top ten. This late in the game, marginally lower-ranked programs would most likely have more slots open in Round 3. As a result, by broadening your list, you can increase your chances of getting admitted into at least one good program.
However, if you already have one or two programs in mind, you can consider the advantages of applying now over applying in Round 1 of the next round. In general, the chances in Round 1 are much higher than in Round 3, so carefully decide when to submit.
5) Emphasize what makes you unique
With classes nearly full, admissions committees aim to expand class diversity while reviewing Round 3 applications. As a result, give special attention to the aspects of your profile that distinguish you from other candidates.
FINAL TAKEAWAY
If you are from an over-represented pool (from which many students usually come), you might be at a disadvantage because INSEAD limits the number of admits from any one nationality or background. Your odds do not change much by the round you apply in. Your chances remain as good as your MBA profile. A business school will make a vacancy for a strong candidate even in the Round 4 or 5. Similarly, a candidate with so many red flags would not be considered, regardless of the round in which one applies.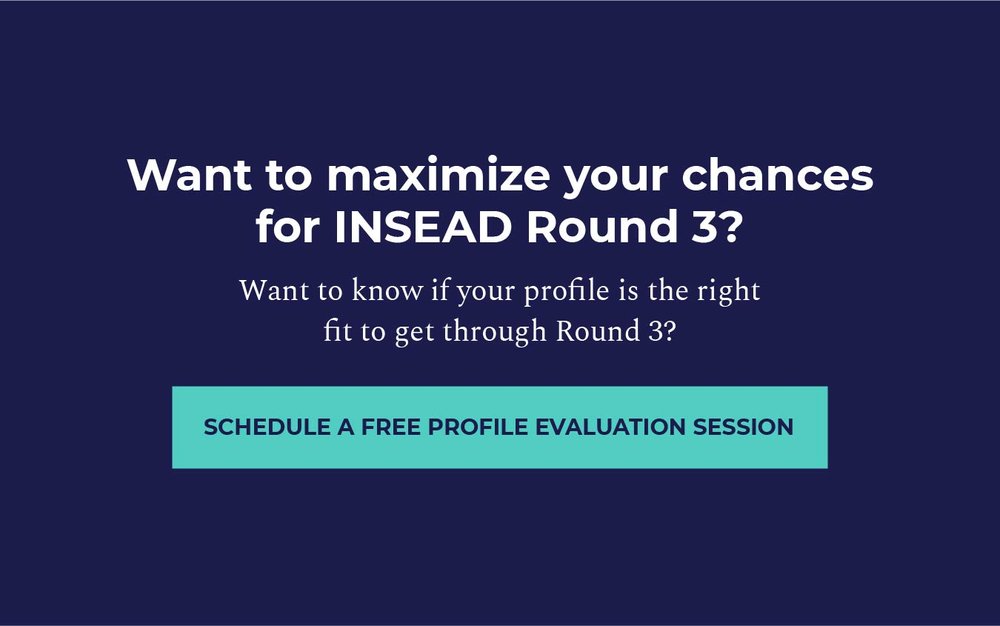 We understand that going to business school entails much more than just writing an essay and paying an application fee. We are here to assist you with every concern, major or minor.
There is still a way to strengthen your application and demonstrate to the admissions committee that you are an outstanding applicant for their school.
Finally, if you want to apply in Round 3 but aren't sure how to pitch your story, schedule a free consultation with us to drive you in the right direction. We are always there for you!