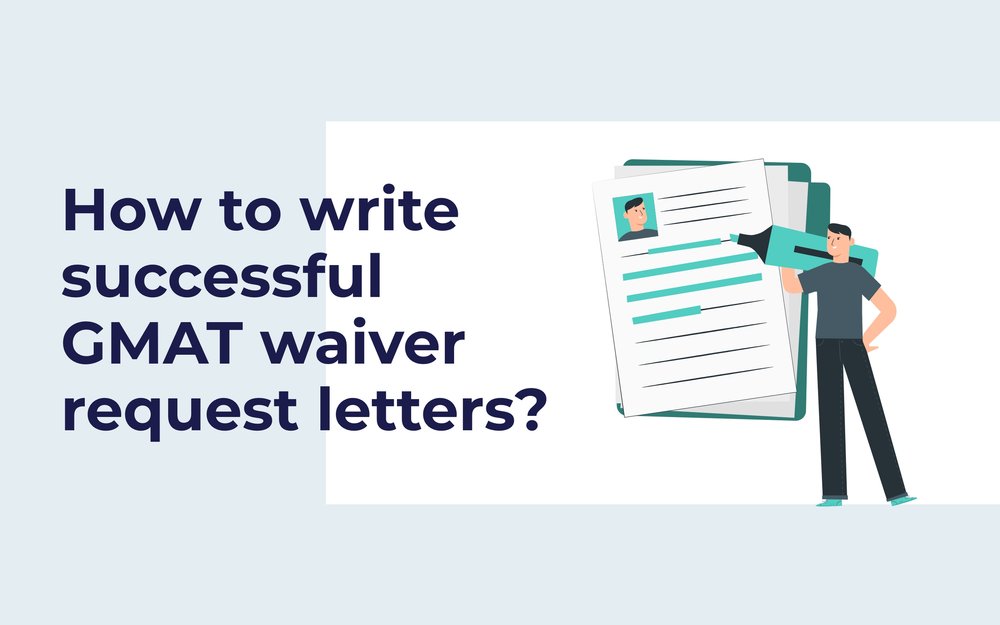 Many consider an MBA to be a golden ticket to getting a dream job with a large-scale income. The MBA programs are becoming popular daily, as an MBA educational program fetches you both knowledge and expertise.
Each and every aspiring candidate dreams of studying in some of the world's most reputed and famous varsities and colleges. But as you know, in the top B-schools, GMAT scores are considered an application staple, and for some students, one of the most problematic parts of the application process is preparing for standardized tests, either because they don't have the time to prepare properly or because the said students don't test well.
This is where the concept of GMAT waiver is introduced. We'll provide you with each and every detail regarding the GMAT waiver and also give you tips on how to write a successful GMAT waiver request letter.
Quick Snapshot
*Note: In this article, "GMAT waiver essay" and "GMAT/GRE request letters" are one and the same and used interchangeably. Most schools do not have any essays for GMAT waivers and hence only ask for a letter to request for getting a GMAT waiver.

Talk to Alums of your Target School and know your chances!

What is a GMAT WAIVER?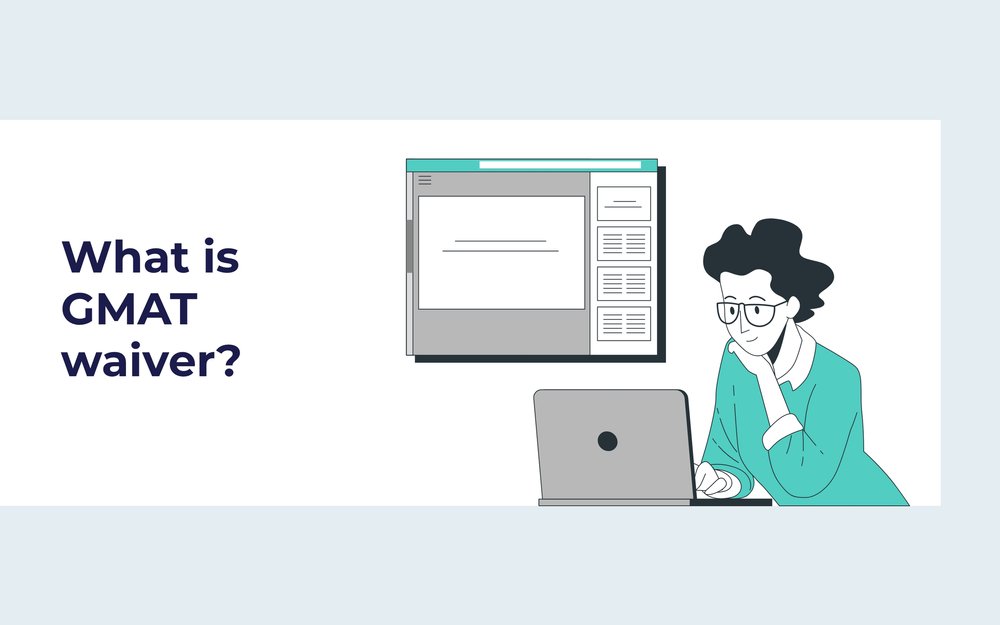 In a brief manner, one could say that a GMAT waiver allows an MBA program applicant to forgo a test score submission, particularly when one has met certain criteria in terms of work experience, degrees, academic history, or other conditions.
Schools grant GMAT/GRE exemptions at the discretion of admission officers who evaluate each GMAT/GRE waiver request letter/GMAT waiver MBA essay. However, there are some institutions where the waivers are automatically given to those who qualify without a need to draft an additional GMAT/GRE waiver request letter.
Universities such as Syracuse University, UNC (University of North Carolina) & GW (George Washington University) automatically grant GMAT waivers to applicants having more than five years of work experience, whereas NJIT (New Jersey Institute of Technology) exempts GMAT for anyone with an advanced degree.
Who should consider applying for a test waiver?
You must be wondering whether or not you should consider submitting GMAT/GRE waiver letter. There are some factors you should keep in mind if you decide to apply. If you are confident enough to demonstrate your abilities via the exam sufficiently and have met the eligibility criteria but struggling to take GMAT/GRE exam, then you might consider drafting GMAT/GRE waiver request letter. We'll explain in detail what are the constituents of successful GMAT waiver request letters below.
But, if you are able to achieve a higher score than the average of your target program and you meet the eligibility criteria, then ideally, you should not consider a waiver. Because it can prove the strength of your candidacy, so we suggest you go ahead and submit your scores.
However, if you do not have sufficient work experience, leadership skills, academic record, quantitative coursework, or weak application, then applying for a GMAT/GRE waiver is not a strategic decision because the chances of approval of your GMAT/GRE waiver letter are unlikely. As adcoms want students who can handle the school's challenging academic program and prove to be an asset to their community. So, we advise you to pull up your socks and start preparing early so that you do not regret it at the end of the deadline.

Start your preparation now with us!

Major constituents of successful GMAT Waiver request Letters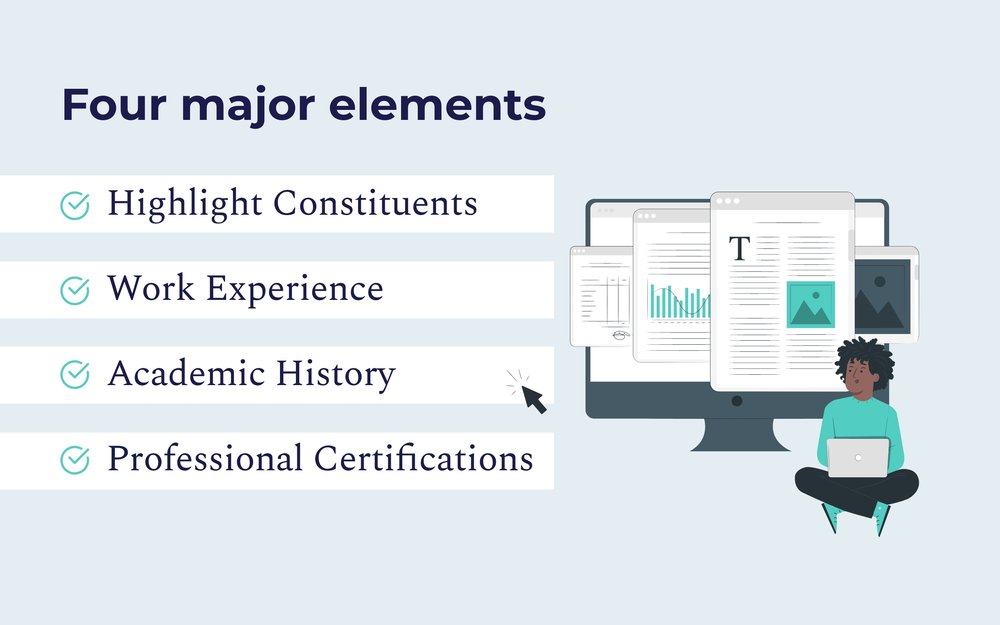 When evaluating applicants, adcoms consider career trajectory, success, previous academic performance, and quantitative experience because it is more reliable indicators of ability than any cut-off marks and hence golden answers to how to get GMAT waived.
Schools are putting greater weight on previous courses' work, work experience, and professional certifications in order to select the most highly qualified applicants from the same limited pool.
See what experts have to say about the impact of your GMAT/GRE letters.
Below Paragraph deals with all the major constituents that are included in successful GMAT waiver request letters.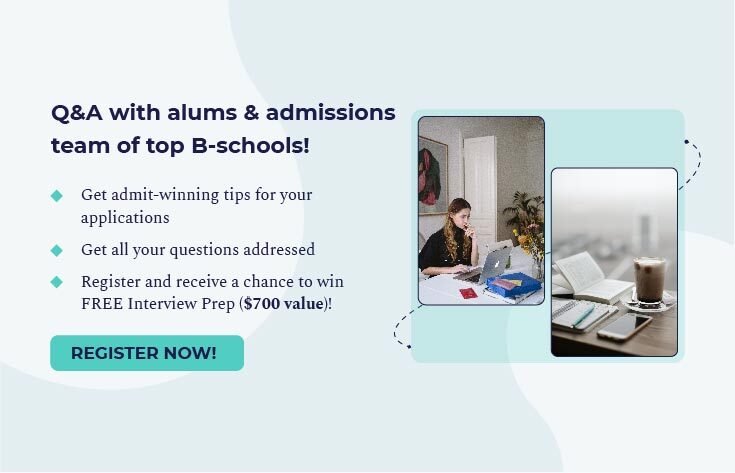 Work Experience: Important factor to a good GMAT waiver MBA essay
Work experience incorporates the main reason why B-schools offer test score waivers to applicants. "A real-world experience that an applicant would bring to a program is likely to be more valuable than scoring over a certain number on a test."
B-schools are aware of the extra work and pressure that entrance exams put on experienced working professionals. For this reason, more and more schools are making the application process less arduous by waiving GMAT requirements. While some B-schools go with the generic meaning, many of the top B-school schools define "relevant work experience" in their own way.
While some consider management responsibilities, Strategic directions, Problem-solving, time management, personal accountability, and decision-making as key factors, many define work experience in a much broader aspect. 'The Work experience needs to be of a specific caliber that is relevant to the applicant's career goals, with the average number of years of work experience required to be more than five years. However, the highest-ranked B- schools exhibit an average to be at least seven years.
Hence, work experience will become an important constituent to creating successful GMAT waiver request letters and a key solution to how to get GMAT waived.
Academic History & Achievements
Another determinant in assessing successful GMAT waiver request letters is your academic performance. The Academic preferences for each School range from UG academic performance to additional coursework and certifications and even advanced-level degrees. Many of the top B-schools impose a minimum GPA threshold, which ranges from 3.0-3.4 when granting waiver requests.
Learn how important your GPA for Top MBA Programs is.
Universities, such as Pepperdine University, even require that students have degrees in quantitative economics or science, engineering, technology, or mathematics disciplines for evaluating the successful GMAT waiver request letters.
Professional Certifications- Major requirement to get GMAT waived
Professional certifications such as Certified Public Accountant (CPA), Certified Financial Analyst (CFA), and similar licenses are taken into consideration by many B-schools when awarding waivers.
If your work experience also includes qualities that demonstrate your leadership quality, it will be an advantage for you to put this experience in your GMAT waiver letter because school search for students who can take challenges for themselves, their team, and the community and motivate everyone to be the better version of themselves. We suggest you back up your remarkable efforts by learning how to maximize the strength of your recommendations from senior management and colleagues, who can witness your leadership skills and professional integrity in the face of problems.
Learn how to exhibit leadership experience in your MBA application.
GMAT tests are designed in a way that also showcases problem-solving skills for comprehending problems. The AWA, IR, and especially the quantitative sections analyze the applicants' performance under specific situations. If you are opting for a GMAT waiver, it would be a great opportunity to showcase your problem-solving skills through your experience in your GMAT waiver letter.

Know the details that your application requires to make a strong impact

When should I apply for a test waiver?
There are two types of schools in this case. The first category of school requests you submit your GMAT waiver letter before you submit your application. If your GMAT waiver essay is not granted, then you are supposed to take the exam before completing your application. The second category includes the GMAT waiver request within its application. This means if you applying for a GMAT waiver, then you need to submit your full application before determining whether or not you still need to take the test. We recommend you always read the instructions thoroughly of your chosen school and do your complete research in advance because sometimes the deadline for submitting GMAT waiver requests is just a week ahead.

Book a Profile evaluation with students & alums of top schools! Submit your request and get the MOST Exhaustive and Honest Profile feedback and suggestions from the alumni of your target schools!

ARE GMAT SCORES IMPORTANT?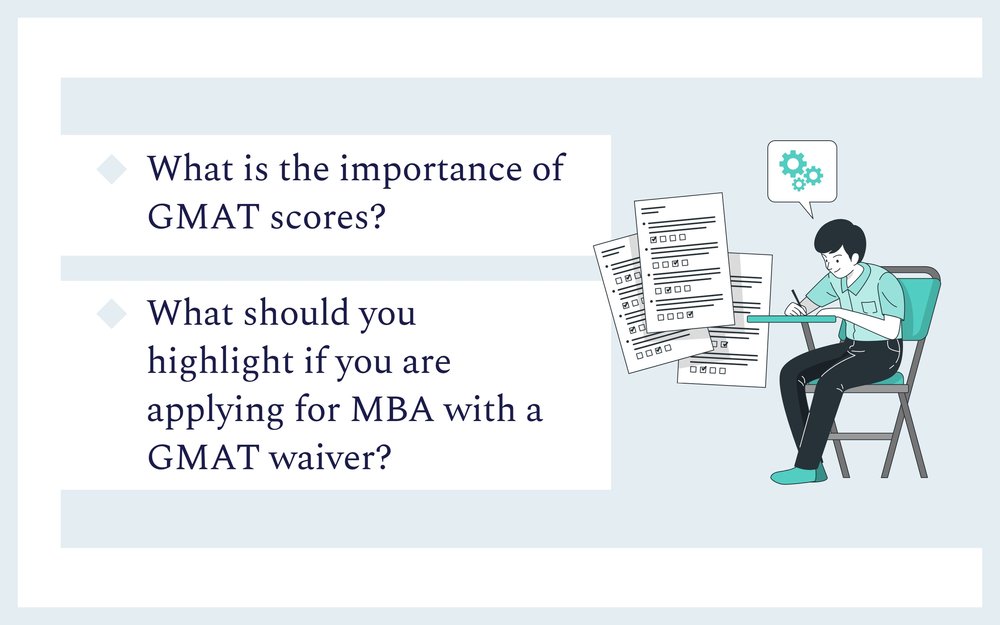 GMAT is important in adding more value to your candidacy, but there is an increasing trend within business schools to offer entrance exam waivers and grant admission to students who do not provide GMAT or GRE scores, even at highly ranked programs.
Should applicants meet one or more of the GMAT Waiver eligibility criteria, they will not have to provide their GMAT scores as part of the application process. This approach was incorporated keeping in mind the number of high-potential applicants with many years of work experience held back or even restricting themselves from applying to MBA Programs due to low GMAT Scores.
Among top B-schools, which include the University of North Carolina, the University of Delaware, George Washington University, NJIT, and Syracuse University, most admitted students did not provide GMAT or GRE scores with their applications; only less than three percent of admitted students provided scores.
However, for the Top 25 MBA programs, a good GMAT score is still an important requirement, and if you are submitting a GMAT/GRE waiver request letter (assuming the school is waiving the GMAT requirement and you qualify for it), you must have very strong essays and overall application.
Know how you can make a strong application if you are applying with a GMAT waiver.
How to identify which schools I should apply for with a GMAT waiver?
Check with specific institutions for criteria to be eligible for a GMAT waiver. MBA program applicants should determine if they meet eligibility guidelines before submitting a GMAT waiver request letter. Every program determines the eligibility requirements they want to use.
If you qualify for the requirements, you can submit a GMAT waiver request letter.
However, there is one more aspect you should look into. If you are targeting M7 or T10 schools with a waiver, you need to have a strong quantitative background, solid achievements and career trajectory, and a robust narrative to present in your MBA application.
Top B-schools waiving and its criteria: Basic Criteria for GMAT Waiver.
These are some general points you must have before submitting the GMAT waiver request letter:
Ten years of professional working experience

Exceptionally high GPA scores and academic records

An Advanced master's degree or recognized certification in any other field

Three recommendation letters

Transcripts copies of undergraduate and graduate school.

A formal GMAT waiver request letter meeting all the parameters of the school
The below table enlists the Top notch B-schools providing GMAT waivers for deserving candidates. Carefully go through the eligibility criteria for each of them before applying.
Sr No.
Universities
Eligibility Criteria 2022
1.
George Mason University
Evaluates previous academic performance, undergraduate major, post-baccalaureate degrees/certificates, quantitative background, and type of professional work experience.

The Admissions Committee will review your transcripts and resume when evaluating the waiver request. International applicants must submit transcript evaluations and English proficiency test scores for the committee's review. You will receive a waiver decision via email.

2.
John Hopkins University
Your undergraduate and/or graduate record, especially in analytical or quantitative courses.

The progression of your career, nature of your work experience, professional certifications, and post-MBA career goals. If applicable, performance on graduate-level standardized testing other than the GMAT or GRE, such as the MCAT or LSAT.

3.
New Jersey Institute of Technology
https://www.njit.edu/admissions/masters-programs
4.
Pepperdine University
GMAT waivers may be granted to candidates who meet specific criteria who demonstrate quantitative competency and readiness for our rigorous MBA curriculum. GMAT waivers are not automatic, and admission is not guaranteed based upon their disbursement.

5.
Queens University of Charlotte
https://www.queens.edu/academics/majors-minors-programs/nursing-bsn.html?gclid=Cj0KCQjw6NmHBhD2ARIsAI3hrM13YztYxbnCipi3YzDIDnUuHHBRISfhObWd2t5y74KYVXHZ-GD1sUoaAkouEALw_wcB

6.
Rider University
Graduated from a regionally accredited UG program with a bachelor's degree. A minimum CGPA of 3.0 in UG.5 or more years of professional experience (reviewed on a case-by-case basis). Applicant has earned a graduate degree from a regionally accredited program. Passed a business-related, professional certifying exam, such as the CPA, CFA, CMA, etc. (reviewed on a case-by-case basis).
7.
Seton Hall University
Overall UG GPA of 3.4 or higher.

A graduate degree in any discipline, from an accredited academic institution.

Completion of a Stillman School of Business graduate certificate within the last 5 years with a cumulative GPA of 3.3 or higher.

Successful completion of a professional certifying exam from the United States (i.e., CPA, CFA, etc.)

5 years of significant professional, quantitative or entrepreneurial work experience.

8.
Syracruse University
Work experience is preferred; candidates are

Evaluated individually, with special consideration given to professional experience and accomplishments, including the potential for career growth and advancement.

9.
The George Washington University
https://business.gwu.edu/graduate-applications
10.
University of Alabama Birmingham
Application form including 3 professional letters of reference.
Statement of purpose.
Current resume detailing work experience.
Official transcripts from all colleges and universities attended sent directly by the Registrar or responsible head of the institution to the UAB Graduate School
11.
University of California – Davis
Undergraduate degree from a U.S. institution with a cumulative grade point average of 3.2 or higher
Graduate (master's or doctoral) degree or professional credential such as CPA or CFA
Five or more years of professional work experience after completing undergraduate degree.
Four or more years of military experience.
Hardship due to COVID19 pandemic
12.
University of Dayton
A bachelor's degree in engineering, science, computer science, mathematics, economics or business from an accredited college or university
A minimum 3.0 overall undergraduate GPA
A minimum 3.0 GPA in your undergraduate mathematics courses
OR
A minimum of three years of technical work experience
A minimum 3.2 overall undergraduate GPA
B's or better in all your undergraduate mathematics courses
13.
University of Delaware
https://www.udel.edu/academics/colleges/grad/prospective-students/grad-admissions/test-scores/
14.
University of Denware
GMAT is optional.
Required 2 years of professional work experience (3 years is preferred)
Required a Professional Résumé
15.
University of Maryland
On a scale of 4.0, a minimum 3.0 GPA in related certifications like CFA, CPA, PMP, PHR, PE, CAP or Six Sigma
Minimum 70th percentile score or higher in MCAT or LSAT
A graduate or terminal degree in business or STEM-related courses with a minimum 3.0 GPA on a scale of 4.0
A bachelor's degree from an accredited university or college
16.
University of North Carolina
Undergraduate and graduate course work in quantitative subjects
Grades
Educational background
Previous work experience
Current job responsibilities
Professional certifications
17.
Washington State University
https://www.tacoma.uw.edu/uwt/business/mba#permalink-36978
18.
Winthrop University
An undergraduate degree with overall 2.75 GPA from a regionally accredited institution with at least four quantitative courses that average a 3.0 GPA.
A minimum of 3 years of professional experience with increasing levels of responsibility.
An earned professional credentials such as a CPA, CFP, PE license, CMA, CFE, CIA, etc. OR a graduate degree from an accredited program
GMAT Fee Reduction Program/ Waiver
Some applicants might get confused about both, but these are two different waivers. The GMAT waiver relieves the applicant from taking the GMAT test, and the GMAT fee waiver reduces the costs associated with a GMAT exam. GMAC doesn't offer applicants GMAT fee waivers directly. They suggest that the schools should give GMAT fee waivers to only those students who are facing financial difficulty. Those business school that sends a request to GMAC gets up to 10 fee waivers in a year. They send a code to the school, and the school uses that code on the basis of the applicant's needs.
How to write successful GMAT waiver request letters: General tips
Proper Research. Know all about eligibility criteria and other guidelines. Note that not every school offering a GMAT waiver will have the same criteria.
Stay focused and discuss specific aspects that demonstrate quantitative and analytical skills to successfully process and evaluate information.
Clear & Concise style of Writing.
Rather than exaggerating, target two or three most important skills and focus majorly on those.
How to ask for a GMAT waiver/How to write a GMAT waiver essay- GMAT/GRE waiver request letter sample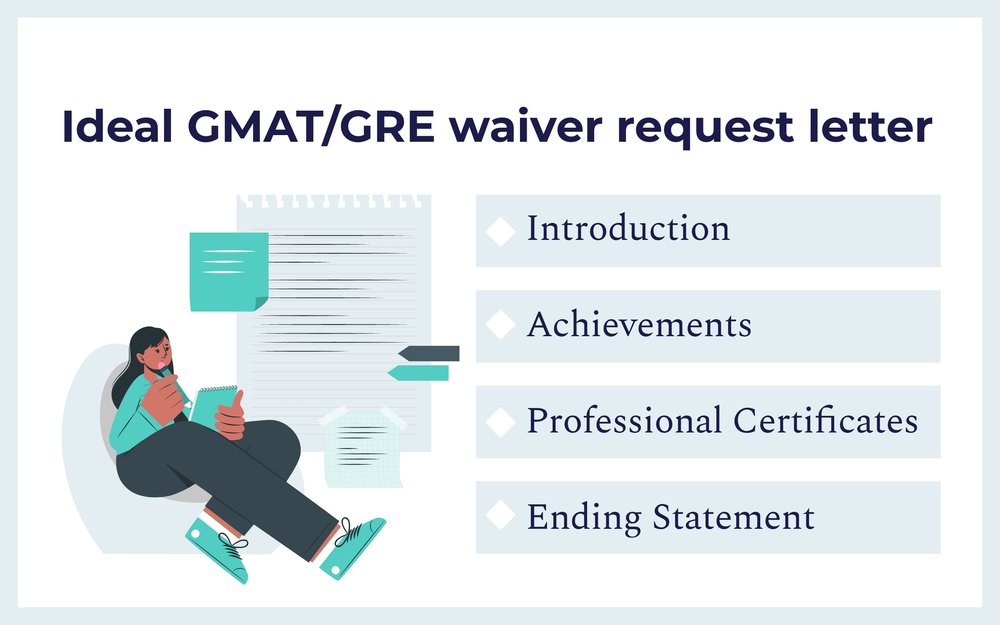 University name:-
University Address:-
Subject:-
Salutation- Sir or Madam
1st Paragraph: About Yourself
Introduce yourself and give an overview of the particular criteria that qualified you to submit the GMAT/GRE waiver request letter in a brief manner. Write about why you are writing & what your request is.
2nd Paragraph
Elaborate on your academic and professional achievements but don't exaggerate. Overstating your qualifications can come off as bragging; no matter how great an accomplishment was, if it doesn't contribute to your purpose of convincing admissions, it shouldn't be included.
3rd Paragraph
Provide valid certificates & awards as evidence. Point out the things you have done that match their requirements to help you get GMAT waived. Make sure to discuss specific aspects of any professional work experience that match up with the skills the GMAT is meant to demonstrate, which can help you back up your argument for applying for a waiver.
4th Paragraph:
Ending statement. Thank the reader for taking the time to read your letter. Make it as well polished as you can.
Signature
Contact details.
This is it from our side; we know it's quite long. But we hope you got some great insights about the GMAT waiver request letter. If you require an expert to give your application or essay the light that can shine in the eyes of adcoms, you can count on us.
We offer a limited number of complimentary profile evaluations each week to maximize your chances. We match you with the students and alums of top B-Schools according to your background and target schools. In this call, the experts will try to dig out your USP for top B-schools and provide you with honest feedback on your profile and chances to your target schools.

Schedule a free profile evaluation

Frequently Asked Questions:



You need to have strong elements on your profile like work experience, academics, professional certifications, etc.

Also, you need to see the criteria for your target schools and see if you meet the requirements. If yes, you can go ahead and submit a GMAT waiver request letter (if required).




You can see the list of business schools waiving GMAT in 2021-22 and their criteria in the table above.




Yes, many schools are waiving the GMAT for 2022 intake. Some top schools include MIT, Ross, Kelley and Darden.




For all the schools, there is generally no minimum limit or "acceptable GMAT score" as such. However, you may look into the class profile of your target schools to know what can be a good GMAT score to target. If you are an over-represented applicant (like Indian or Chinese), you may want to add 20+ in the average range to target a good GMAT for yourself.