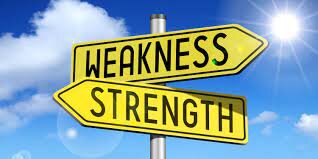 Here is a snapshot of the article:
Writing an application for an MBA can be a daunting task, especially for those unaware of the steps and slopes of the path. However, the importance of a "good application" can be realized because the adcoms judge your real character and quality based on a few hundred words that you present to them.
Writing an application includes your GMAT scores or GPA; it tells who you are as a person. The strengths and weaknesses for MBA application define your credibility and accountability in an unknown unpropitious situation, which is a common or, you might say, a signature element of the business field.

LIVE Q&A WITH ALUMS OF TOP B-SCHOOL

Compacting all the necessary dimensions in a few paragraphs and showing the "best" in you for the cause may seem haunting and exhausting.
But fret not!
This article will discuss all the relevant details to add and avoid while citing your strengths and weaknesses essay in detail while drafting your B-school application.
Our bullet spells will help you succeed with flying colors. 😉
So, here's your magical tip for writing a quality strengths and weaknesses essay for MBA.
Here are Few tips to ace your Strengths and Weakness essay for your MBA application
What are your strengths for an MBA?
The question mentioned above can be deemed one of the most expected ones that almost every MBA applicant has to answer either as part of an essay or as a question for your recommenders.
"What are your strengths for an MBA?" may appear as a generic question, but the scope of knowing your "strengths for MBA application" and aligning them with the values that your target b-school holds can be a total game-changer!. World-class B-schools are looking for leaders, visionaries, and someone who can set aside the older norms guiding the business world. Therefore, it is imperative that you show the admissions committee that you are one of these candidates by showcasing your strengths for MBA application.
Strengths for MBA are easy; most of the top B-schools are looking for candidates with leadership qualities.
College administrations are aware that most candidates won't have many significant accomplishments in terms of strengths for MBA early in their career. Still, they are looking for innovative vision, creativity, teamwork, and sensible curiosity.
While following other general tips mentioned below in the article, ensuring that your Strengths and weaknesses for MBA application complement each other well for your b-school essays is a surefire smart move.
Precision in your writing of Strengths and weaknesses essay
Be precise while introducing yourself or providing valuable details such as your GMAT/GRE Scores in your strengths and weakness essays.
Precision doesn't mean they need to present themselves as a 'perfect candidate'; the goal must be to try and enlist relevant things to present yourself as a 'credible candidate' who takes care of even minute details while exhibiting your strengths and weaknesses for MBA application.
Creativity is the key to master strengths and weaknesses for MBA applications.
Well, it's no secret that every B-school receives thousands of application letters every day so, what makes your letter unique among others?
Other than professional certificates and test scores, the method of drafting your Strengths and weaknesses for MBA application plays a vital role in your selection.
Why would they accept your candidature? Everyone talks about their leadership experiences, accomplishments, social impact, etc. What will make you stand out?
To counter such questions, you must represent yourself as a protagonist while addressing your strengths for MBA; you must be the Centre of attraction. Mold your actions and experience into a story that defines your role in managing unfavorable situations while addressing your strength and weaknesses essay. Bring the flavor and a personality to your strength and weakness essay.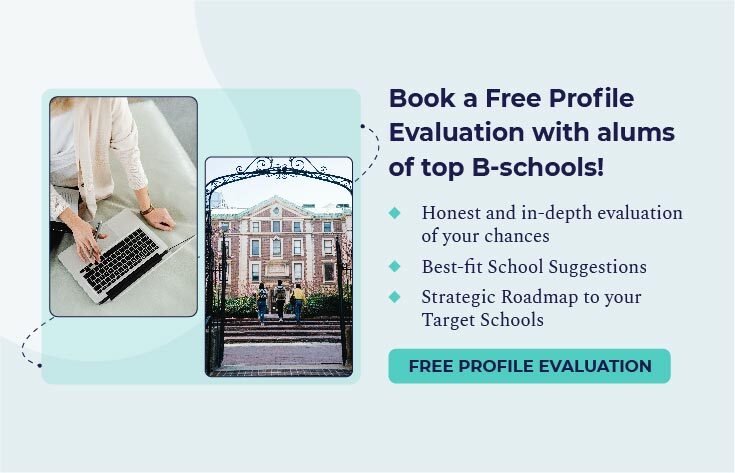 Be Professional in your Strengths for MBA essay.
Make sure to remember that you are writing an application to a professionally focused B-school, and so strengths for MBA in your professional experience will be your first goal.
It's essential to bring strengths for MBA that will highlight your personality, but it's the second step to take. You first need to tie your strengths for MBA to your professional life, future goals, and ambitions.
Weakness for MBA application
When prompted to discuss their weakness for MBA application, applicants need to ask themselves two major questions before starting:
What should I avoid mentioning about my weakness for MBA interviews?
What is the college administration looking for in my strengths and weaknesses essays?
Answering these two questions clearly and earnestly will help you craft a thoughtful and compelling response that will enhance your strength and weakness for MBA application.
First, avoid mentioning weakness for MBA applications outside your academic or professional life as they aren't relevant to your future career.
Giving a logical weakness for your strengths always makes sense! The best weakness for MBA application will highlight your strengths. Moreover, the ability to criticize and improve yourself is another great leadership trait and highly valued if mentioned in the weaknesses for the MBA interview. So, the goal must be to connect some drawbacks to some strengths in your weakness for MBA application.
The college administration is seeking applicants with positive character traits such as self-awareness and self-assessment—someone who can interpret their shortcomings and improvise to develop them into potential growth areas.
Why is weakness a strength?
To answer this above question, here are some tips to address your "weakness for MBA application."
Personalize your weaknesses for MBA application:
Every applicant has their shortcomings and weaknesses. Providing relevant context for them in your strength and weakness essay allows the reader to understand both the previous situation and how you would act as a student if accepted.
Leadership experience and potential are highly prized at business schools but don't come easily for everyone. So instead, think of weaknesses for MBA as opportunities for growth and portray them effectively in your strength and weakness essays.
"The most important takeaway is, to be honest." Providing specific flaws and addressing them in an earnest manner in your weakness for MBA application essays will give you an advantage over others by providing you a chance to discuss the influence they've had on who you are today. Of course, every candidate has their own flaws, but not every applicant will use them as a chance to display who they indeed are in their strengths and weaknesses for MBA application essays.
Avoid counting too many weaknesses for MBA admission essays.
Try not to indulge in explaining too many weaknesses- one or two will be sufficient. Instead, remember to present a genuine weakness for MBA application; you can mention any particular domain knowledge/skill/type of experience you wish you had acquired based on your previous works. Then again, precisely discuss how you plan to develop these skills in your strengths and weakness essays. This will let the college administration know that you are working on your shortcomings even though you are not perfect.
Focus on yourself in your strengths and weaknesses essays
Rather than deflecting blame onto co-workers and the working environment, you should give evidence of your ability to determine the skills required to talk about the strategies you are using to deal with the same in your strengths and weakness essays. Self-awareness and Self-Assessment are two key elements that would help portray yourself as an applicant who recognizes your areas for improvement.
Strengths and Weaknesses examples
Leadership qualities, intellectual appetite, self-introspection, and personal accountability are some prime qualities every B-school is looking for.
You can share a story! Sharing a success story helps to demonstrate your decision-making and communication skills effectively, but, at the same time, you need to show how you improved on those skills and how you recognize to include more skills into your inventory.
While discussing your strengths, always remember to follow a Problem, action, result approach!
Mention the situation and your role

Mention your action and how you utilize your skills to deal with the problem.

Describe the result and how the situation turned out in favor of your company.

Lessons you learned and how these skills will help you prosper in your future.
Having insufficient knowledge about a particular domain can always serve as a logical weakness. For example how in your previous role as a Marketing Manager, you didn't get much exposure to the technical aspect of the business. Then you can discuss how you plan to improve those skills.
The top B-school programs are looking for leaders, visionaries, and entrepreneurs who can challenge and change the future, making it imperative that you show the admissions board that you are one of these candidates. With the competition growing stiffer day by day, all the top MBA programs are looking for perfect candidates, making it an even more daunting task to book a spot at the top business schools. MBA applicants must possess more than good grades, certificates, and educational history to gain admission.
While reading through application essays, the admission committee is looking for reliable sources capable of future impact. Therefore, it's your job to present your personal and professional narrative in such a way that it captivates the reader. You may think this means that you need to show them a history of spotless professional records, a flawless transcript, and a journey filled with success?
Of course not! If your story is devoid of any failures or weaknesses, it will reflect the lack of authenticity, and the adcom may feel like you haven't thoroughly considered their application questions.
Every person has failed at one time or another but, your failure can act as a twofold advantage for your application. Not only it reflects the ability to self-introspect, a rare leadership trait, but, at the same time helps you to describe your action plan for future courses.
How to communicate your strengths and weaknesses for an MBA interview to the adComs?
The first and foremost step is to be perfectly honest, don't try to outplay the interviewer by marking your strengths as your weaknesses.
Make sure any strength you mention must include qualities that the B-schools are specifically interested in. Never claim yourself to be perfect. Being perfect indicates that there is nothing left to learn, which is not an impression that would please the Adcoms.
Self-introspection is good, but that doesn't mean you have to tear yourself down. Try to include one or two weaknesses at max. Just Mentioning your weakness is not quite the solution; you have to give a logical basis based on your future goals. Ask yourself why you feel this is something you would change, how this change can make you a better person.
Still, need more clarity about how to prepare your strengths and weakness for MBA interview? Then, hop on a call with us! Our 45-minute extensive consultation call will help you overcome all the hurdles that one faces during interview preparation.

Evaluate your strengths and Weaknesses

FREQUENTLY ASKED QUESTIONS (FAQs)
1. How can I make my MBA application strong?
Rather than making your strengths and weaknesses for MBA application exhaustive detail-wise, try to make it more genuine by focusing on strengths for MBA relevant to your future goals and how admission to your dream school will help achieve them.
Precision, creativity, honesty, and professionalism are the major aspects of drafting a near-perfect strengths and weaknesses essay for an MBA application.
2. How can you justify your strengths?
Ensure that your certificates, academic experience, and previous work experience effectively complement the underlined strengths for MBA. The college administration is aware that any significant achievement at such a young age is rare; hence, looking for a person with vision, creativity, and good leadership skills.
3. What should I write about my weaknesses in MBA?
Writing weakness for MBA essays for oneself is always tricky. But, to avoid any misinterpretation, always try to provide logical weaknesses for MBA applications related to your profession. However, never provide too many of them in your strengths and weaknesses essays for MBA application; limit the count to two or at max three. Also, always remember that the ability to criticize and self-introspect is another excellent leadership trait rare among B-school applicants.