An MBA from a top business school is a dream of many aspiring candidates. Every year thousands of candidates fill up forms at prestigious universities to get enrolled in the top MBA programs. But, applying to a top MBA program is more than just filling an application letter and waiting for the announcements. It's a little like competing in an obstacle course.
Proper research is one of the most crucial elements to get admitted into a top-ranked college. Typically MBA programs have different intake seasons with most of them starting in January and mid of August
January intakes are a golden opportunity for those who have been dinged for fall schools and do not want to waste another year. Some of the most prestigious B-schools such as the Columbia B-school in the US, INSEAD, HEC in Europe and Schulich in Canada offer the top MBA programs starting in January worldwide.
In this blog, we would discuss why MBA programs with January intake 2024 can be a brighter option for you. Moreover, below you will find a list of top MBA programs starting in January 2024 and their MBA application deadlines for 2024.

Why January intake is a bright option?


Are you a suitable candidate to apply for Januray intake?


Top MBA programs that start in January 2024

Should you apply to MBA programs starting in January 2024?
MBA programs at January intake season can be very smart options for those who already have a handful of LOR and someone who does not require an internship in an MBA. Moreover, an MBA from a top B-school costs a Fortune so anyone who wants to keep the cost minimum can prioritize the January intake season.
After following several analytics and talking to experts, it's safer to say that the competition is less intense in MBA programs starting in January with generous acceptance rates as compared to September intake. According to Poets & Quants, "insiders say that the J-Term at Columbia is typically not as intensely competitive as the September entry".
Moreover, the MBA programs starting in the early intake season usually accommodates a smaller batch size compared to its fall counterpart and thus provides greater opportunities for students to form a tight-knit community of people with great minds which can be very fruitful and rather essential for spaces like Private equity and Venture capital.
Are you suitable to apply to MBA programs starting in January 2024?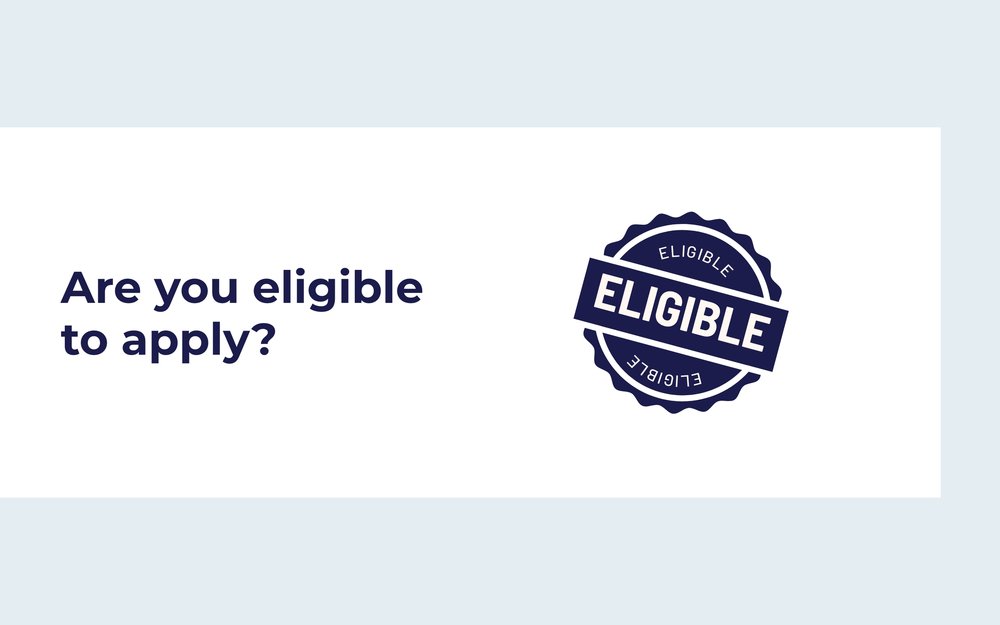 Each intake season has its own merits, it totally depends on the aspirants to decide whether the MBA programs starting in January 2024 are suitable for them or not. Candidates who are absolutely clear about their plans post-MBA and certainly aren't looking for a career switch shouldn't waste any more time exploring other options.

Also, as discussed earlier, the January intake provides a more tight-knit community so, people who wish to pursue their careers in Private Equity and Venture capital must look for MBA programs starting in January.

Also, a shorter format like January intake implies less time out of the workplace, so lesser implicit and explicit costs.

The most important thing to understand is that the intake programs starting in January are comparatively fast-paced and involve you to be swift in decision making. And this certainly does not imply that students have to plan their careers post-MBA far ahead before applying. Since, based on annual employment statistics, a big chunk of January intakes are career switchers. All you need is the ability to analyse and reformulate your goals quickly as to get focused on the plan of action.
TOP-NOTCH MBA PROGRAMS STARTING IN JANUARY 2024:
With campuses in both Europe and Asia, INSEAD ranks among the most prestigious MBA programs starting in January 2024.
INSEAD September vs. January Intake:
INSEAD is one of the most popular and top-notch business schools in the world. Its program is considered among the best 1-year programs globally and often is regarded as "the business school for the world". Typically the INSEAD MBA January 2024 intake attracts two kinds of candidates:
Finance Students. Candidates who are fully determined to carry out a career in finance usually tend to apply for the INSEAD January intake as it lines up very well with the banking recruitment cycle. No other industries have as strong a recruitment cycle pull.

Explorer Students. INSEAD has a perfect solution for all those candidates who are not sure about their post-MBA careers. INSEAD's January 2024 intake's six-to-eight-week summer internship which is positioned in the middle of INSEAD's one year helps the Candidates to decide their future goals while opening new opportunities.
The INSEAD September 2024 intake will evidently have a more varied and competitive admission cycle but it will tend to favor students who are attempting to decide between multiple schools as the deadline for the September season is in line with most MBA intake periods.
Know more about INSEAD MBA requirements, Student Life, MBA essays, Post-MBA Employment & Careers. 
| ROUND | AUG 23 INTAKE (CLASS OF JULY 2024) | JAN 24 INTAKE (CLASS OF DECEMBER 2024) |
| --- | --- | --- |
| Round 1 | 06 September 2022 | 07 March 2023 |
| Round 2 | 15 November 2022 | 19 April 2022 |
| Round 3 | 10 January 2023 | 07 March 2023 |
| Round 4 | 07 March 2023 | 08 August 2023 |
Other than the croissants, the Eiffel Tower, the Champs Élysées, Paris is also famous for its top-tier global MBA programs. HEC Paris is an excellent choice for students interested in entrepreneurship or honing their leadership skills. You may find the HEC Paris January intake 2024 MBA Deadlines here:
| Application Round | September 2023 Intake | January 2024 Intake |
| --- | --- | --- |
| ? | 15 August 2022 | TBD (exp. release Dec 2022) |
| ? | 15 September 2022 | TBD (exp. release Dec 2022) |
| ? | 15 October 2022 | TBD (exp. release Dec 2022) |
| ?> | 15 November 2022 | TBD (exp. release Dec 2022) |
| ? | 15 January 2023 | TBD (exp. release Dec 2022) |
| ? | 15 February 2023 | TBD (exp. release Dec 2022) |
| ? | 13 March 2023 | TBD (exp. release Dec 2022)2 |
| ? | 10 April 2023 | TBD (exp. release Dec 2022) |
| ? | 15 May 2023 2022 | TBD (exp. release Dec 2022) |
| ? | 12 June 2023 | TBD (exp. release Dec 2022) |
KNOW MORE ABOUT HEC MBA.
3. Columbia Business school ( J-term):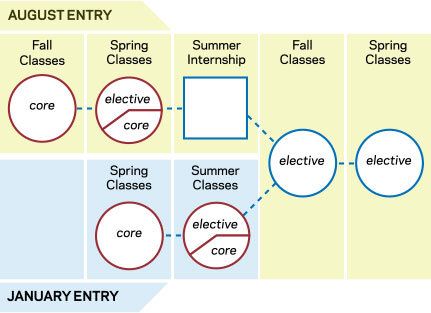 The Columbia business school in The US is quite famous for its J-term. The J-term intake programs are typically formulated for those who can forego the traditional b-school internship and need a fast-paced program. With the school set to increase the size of its J-term cohort by 20% due to the increasing demands for its accelerated MBA option, the chances of admission have amplified more than ever.
Those Candidates enrolling in the J-term and starting their studies in January continue their studies during the summer – a time usually allotted for internships and gaining in-field experience.
4. IMD Switzerland January intake
IMD is one of the most prestigious and established b-school in the world. Its program specializes in international business and it consists of a boutique-style program that is intensive, integrative, and intimate.
Other than most top B-schools, IMD has no September intake season which makes the January intake your only chance to get enrolled in it. The IMD MBA program is one year long, and the term begins in January. You may find the deadlines for IMD January Intake 2024 below:
Early Decision
Merit Fellowship
Regular Decision
September 28, 2022
January 11, 2023
April 5, 2023
October 6, 2021
January 11, 2023
April 5, 2023
5. IE INTERNATIONAL MBA January intake
IE Business School is ranked among the TOP 50 MBA PROGRAMS as per financial times rankings, 2021. The school is characterized by its relatively older age of student population, variety in terms of nationality, and ethnic background. Moreover, the school has a strong international orientation with over 90% of the candidates hailing from outside of Spain.
The application process for the International MBA is a very rigorous one. Rather than a typical admission cycle, it has a rolling admissions process, meaning that there are no deadlines for when you can apply.
However, we recommend applying as soon as possible, since the competition is comparatively low at the starting of the year and given that there are fewer places available as the start date of the program approaches.
6. Rotterdam school of management, Erasmus University, RSM:
Rotterdam school of management (Erasmus University) is considered one of Europe's leading business schools by several critics. The school aims at helping students, academics, and people in business become a force for positive change, through its different programs, especially through the coveted MBA program.
MBA PROGRAMS STARTING IN January 2024 in Canada
The Schulich School of Business is the business school of York University located in Toronto, Ontario, Canada. The institution is of eminence in Canada and a must-target for those who are looking for an MBA program starting in January 2024 in Canada.**The deadlines for Jan 2024 intake have yet not released for Schulich,* but for Jan 2023 intake the deadlines are as follows:
| Entry | Round 1 | Round 2 | Round 3 | Round 4 |
| --- | --- | --- | --- | --- |
| January 2023 | June 1, 2022 | July 13, 2022 | September 7, 2022 | October 26, 2022 |
| September 2023 | October 12, 2022 | January 18, 2023 | April 2023 | June 14, 2023 |
Queen's University is ranked among the best colleges to study in Canada. Being said that, admissions at Queen's University are undoubtedly very competitive and any candidates applying for the programs must meet a certain standard of grades and application. Moreover, with an acceptance rate of just 12.4%, it is surely counted among the most selective universities of Canada with a January intake option!
9. Richard Ivey school of business
If you're looking for the best schools in Canada to apply to in January or before September intake, Ivey is one of the best options for you to consider.
IVEY MBA APPLICATION DEADLINES FOR MARCH 2024 INTAKE:
| Application Round | Deadline |
| --- | --- |
| Round 1 | January 31, 2022 |
| Round 2 | April 11, 2022 |
| Round 3 | July 11, 2022 |
| Round 4 | September 19, 2022 |
| Round 5 | November 7,2022 |
| Round 6 | January 9, 2023 |
*DOMESTIC APPLICANTS ONLY
"Please keep in mind that we process applications on a rolling basis, and both admissions and scholarship decisions are handed out between application deadlines. You do not need to wait for a deadline to apply."
TOP 9 CANADA MBA PROGRAMS AND THEIR CRITERIA
There you go! Hopefully, the article would help you in building an excellent insight into the MBA programs starting in January 2024 and if you find it suitable for applying, go for it!
Applying to an MBA program is a daunting task and it's suggested to undertake supervision to avoid any faults and rejections. Here at MBA and Beyond, we are determined to help you take each step of your application process cautiously and with full preparedness.
If you feel you have any concerns regarding the article or any general questions, feel free to comment on your specific concerns and we will reach out to you within 24 hours.
Further, If you need opinions from experts and alums of different business schools on your profile, feel free to connect with us- here with a vision to help candidates get clarity around their life, vision, and goals.
WE WERE YOU 🙂

Book a profile evaluation Session